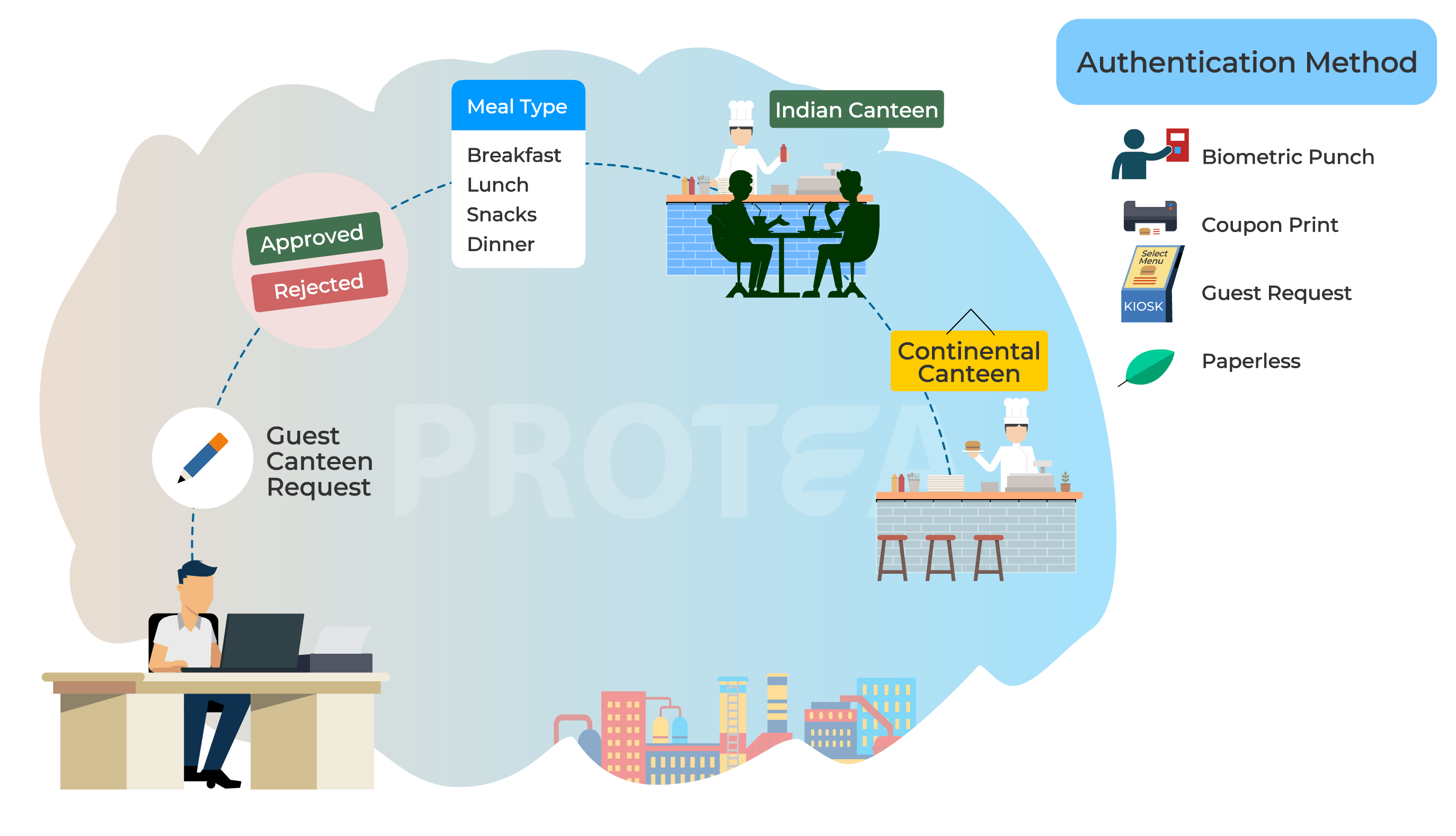 Canteen Request for Guest
An employee can raise a request to provide a meal for his visitor. Once this request is approved, the visitor will be able to avail the canteen facility. We can analyse the number of guests who have availed this facility in a month through the exhaustive reports generated by our software.<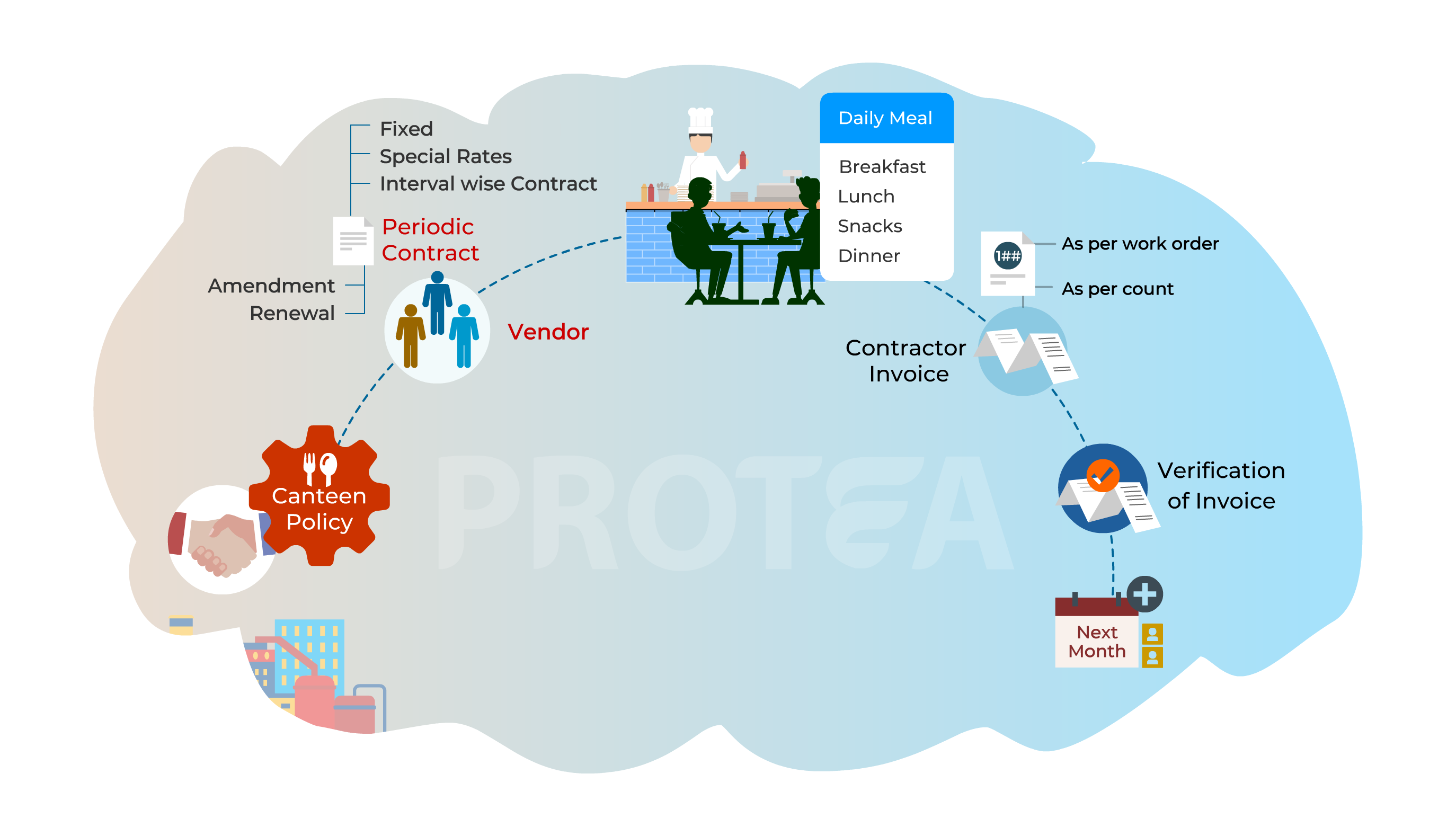 Canteen Policy
The canteen policy can be defined as per the Organization's norms. For an employee to enter the canteen, authentication is required. After authentication, the employee is served his meal by the Canteen Contractor. A real time count of the number of dishes served to employees can be viewed. The payment to the canteen contractor is made only after verification of the count.
Easy Configurable Options.
An Automated Canteen Management System (Kiosk / Coupon) which can be integrated with the company's existing I-card system. Manage Employer /Employee contribution and integrate with Payroll.

Multiple Canteen
Meal & Menu Management
Flexible Contract Policy
Guest Canteen Facility
Paperless/Touch free Canteen Managment
Multiple Vendor Management
Special Days Provision
Wastage Management
Contractor Billing Verification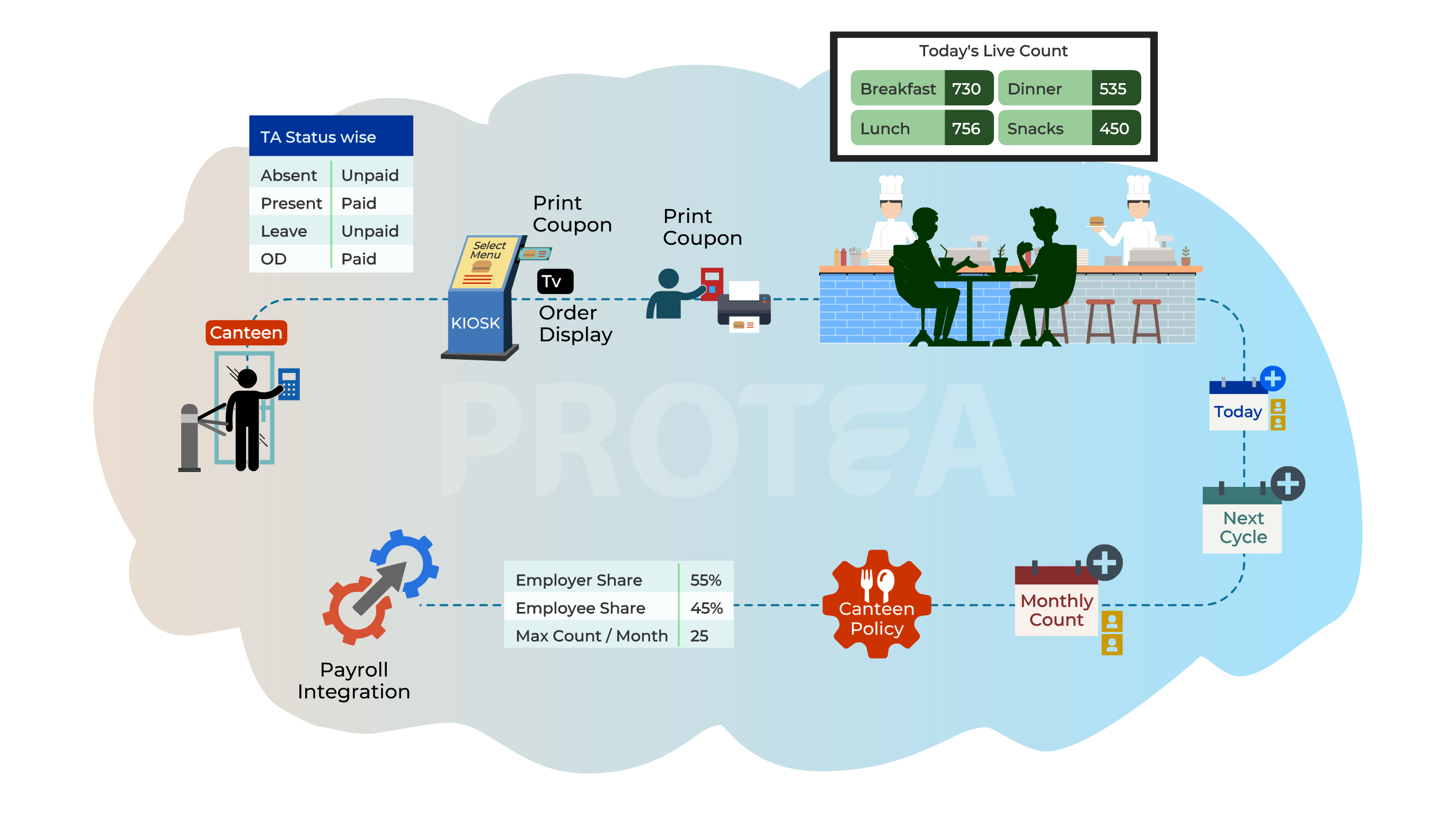 Canteen Facility Employee
The Organization can determine whether subsidised canteen facility would be provided to an employee or not. The integration of the Canteen Management Module with the Time & Attendance Module helps the organization to determine whether the meal provided to the employee is paid or unpaid. Along with this, the canteen contractor can plan the amount of food to be prepared by him so that there is minimal food wastage.
Means of Authentication
For an employee or guest to enter the Canteen, authentication is required. This can be in multiple ways. The employee can be authenticated in accordance with his attendance punch, via the canteen terminal or a kiosk. The employee will have an option to select the meal type and menu on the kiosk after which he can avail his meal. A coupon printing facility can also be provided to all authentication means.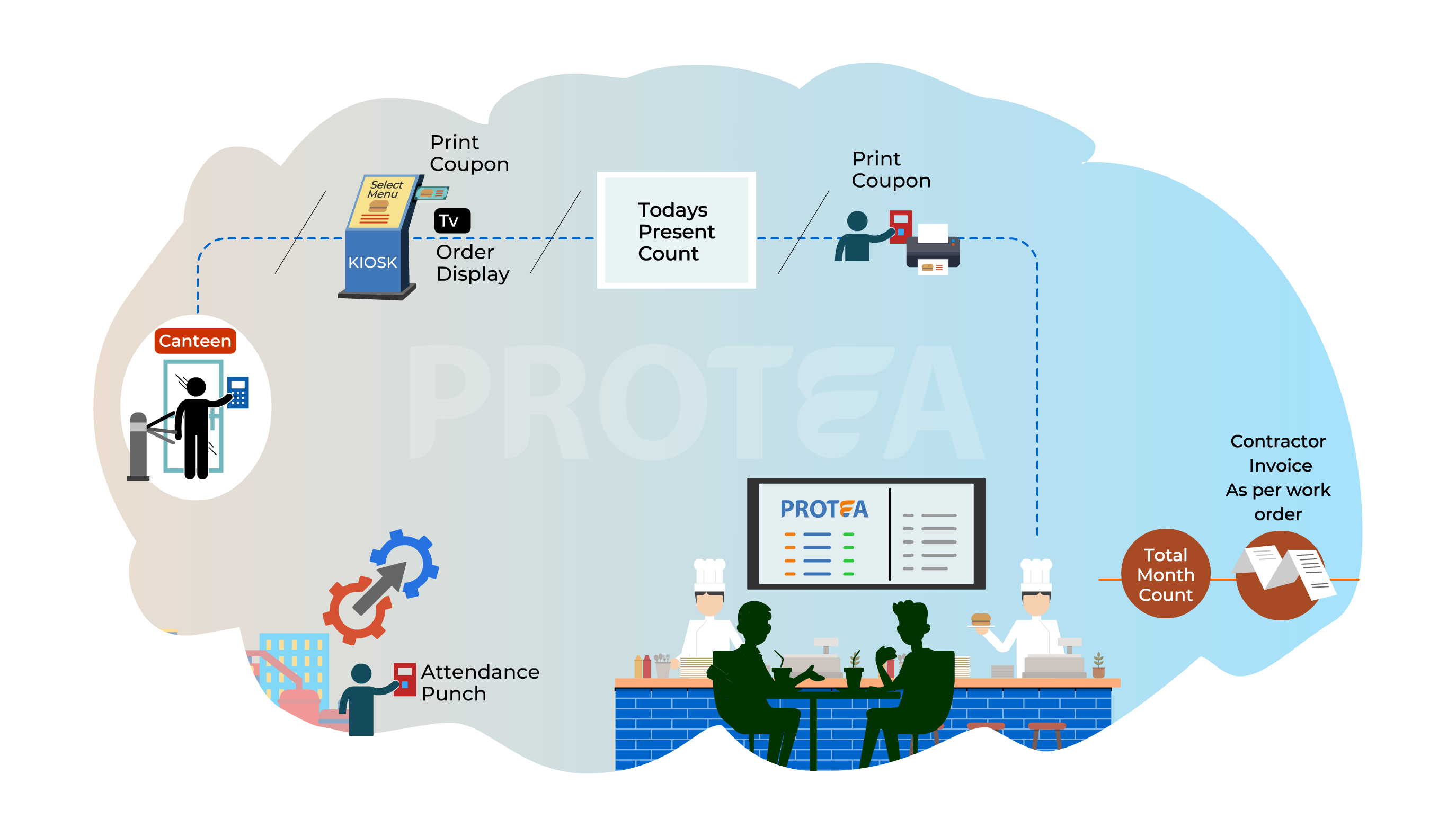 Call us today at +91-9822008667 or Email us at info@proteahrms.com