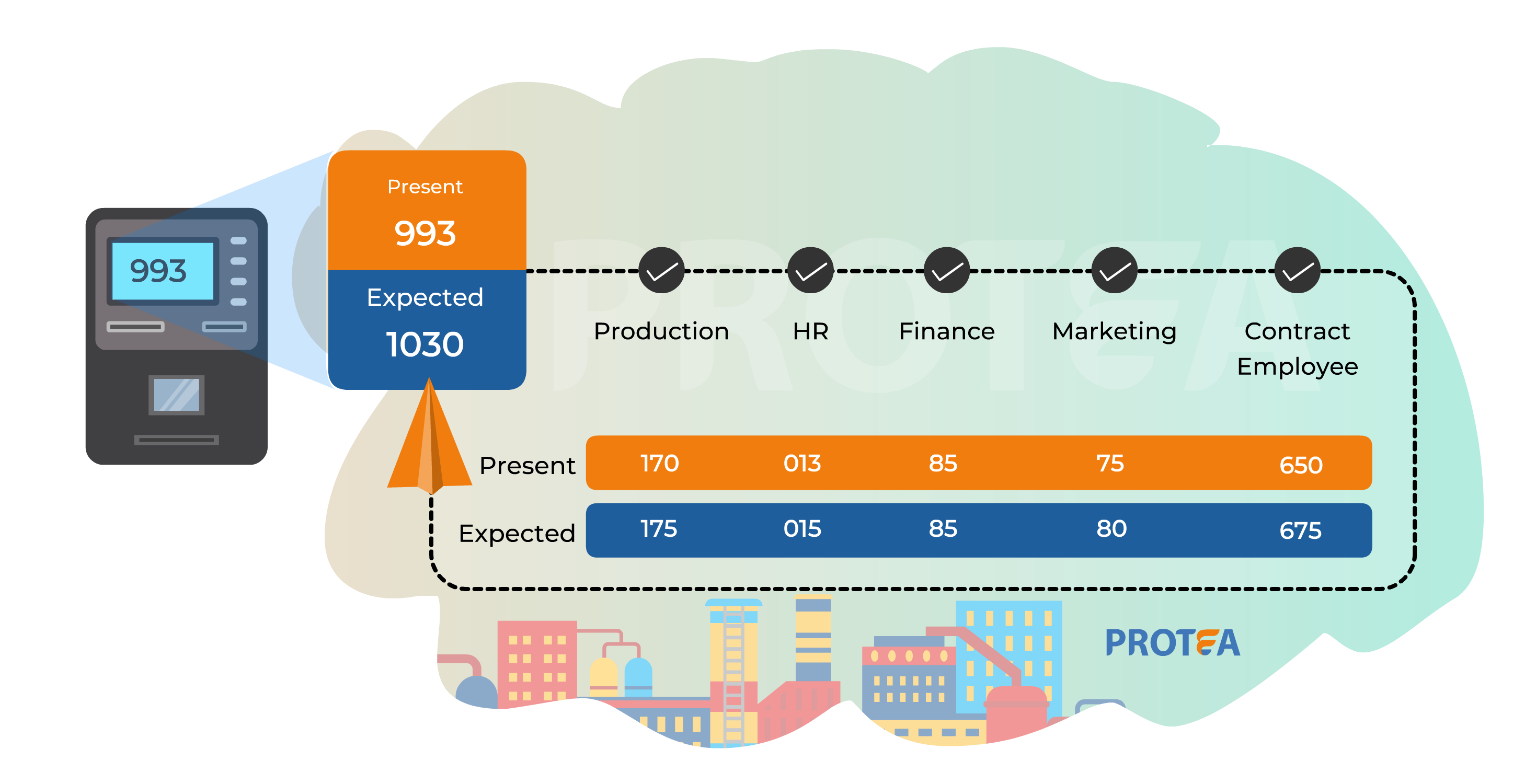 Real Time Report
Real time reports can be generated as per the shift schedule of an employee and his/her department. You will also be able to see the actual v/s expected employees who would be present at that point of time.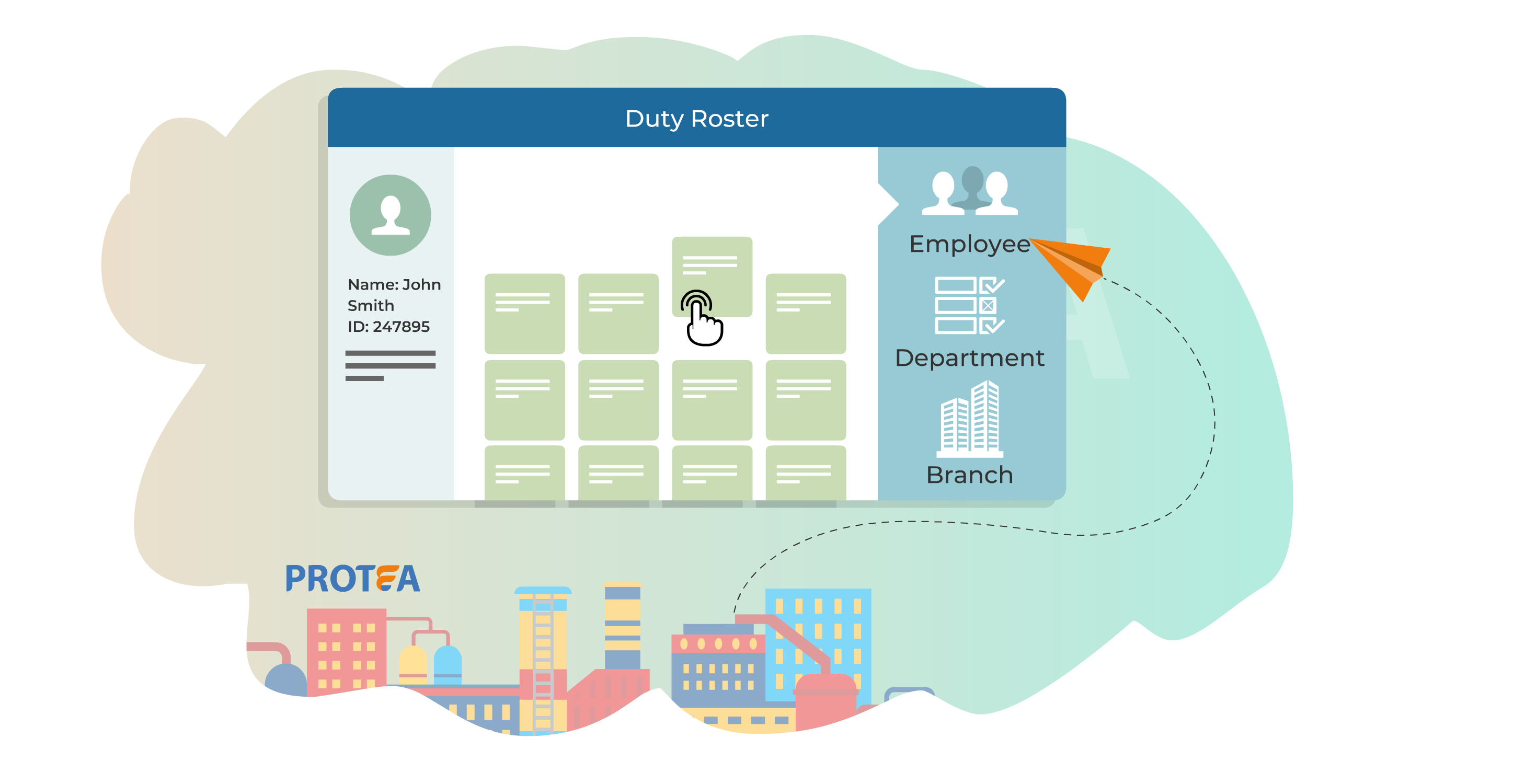 Duty Roster
As per the shift patterns determined by your organization, our software generates a duty planner for each employee. This can be modified on a day to day basis for an accurate output for each Branch/ Department/ Employee of the organization.
Easy Configurable Options.
'Time is Money'. Today efficient management of time is very essential for any organization. Keeping this in mind we have developed an Effective, Reliable & Comprehensive Time Attendance Solution which gives precise tracking of Time-In and Time-Out.

Multiple Intervals
Shift Pattern
Penalty Slabs
Time Attendance Regularization
Virtual/Web/Mobile Punch
Continuous Absenteeism Tracking
Duty Roster
Auto Identification of Night Shift
Flexi Shift with Core Timing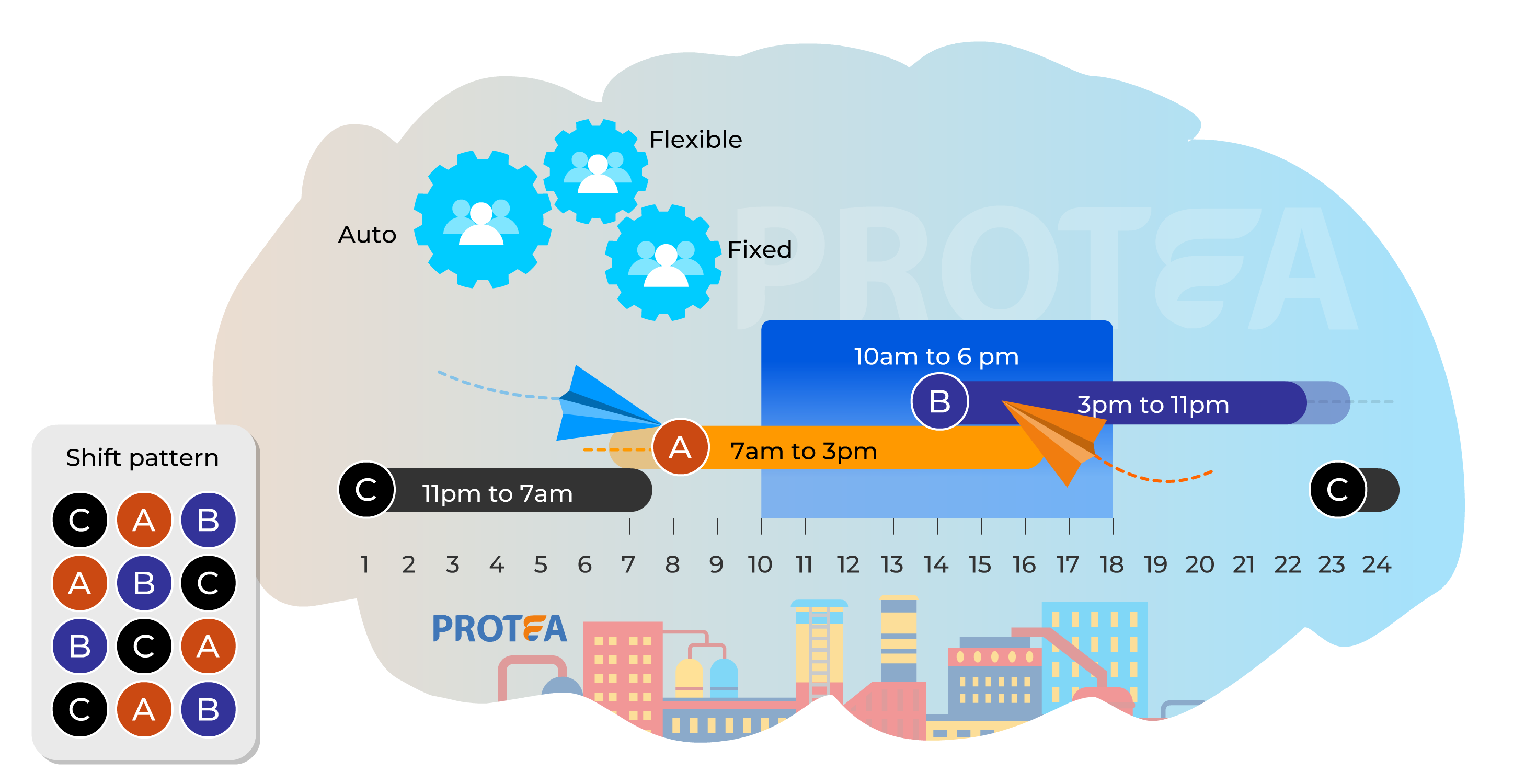 Shifts
Accommodate various shift types and configure them as per your requirements with an essential feature of day cross over. A facility to integrate half/ full day attributes with late coming, early going, grace period and time intervals. As per your requirement, you can define shift patterns. Our software can automatically plan your shift timing as per the pattern predefined by you on a weekly/ fortnightly basis.
Over Time & C-Off as per your policy
Different Over Time and Compensatory Offs policies can be applied to employees on Working Day/ Week Off/ Holiday. Over Time and Compensatory Offs can be generated automatically or manually with approval from authorised personnel. You can also allow or restrict this facility for all/selected week days. A maximum limit can be set for availing the benefits of this policy.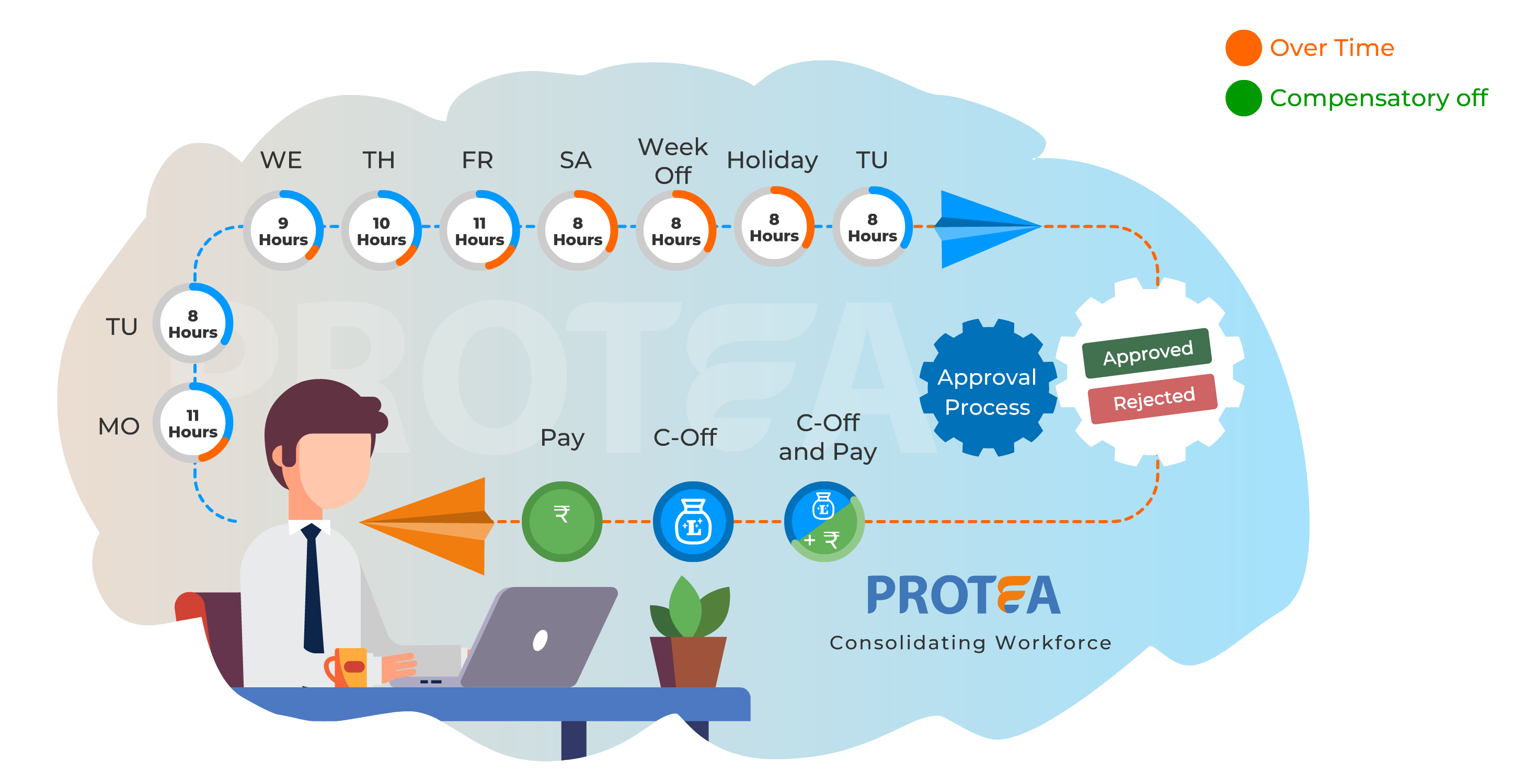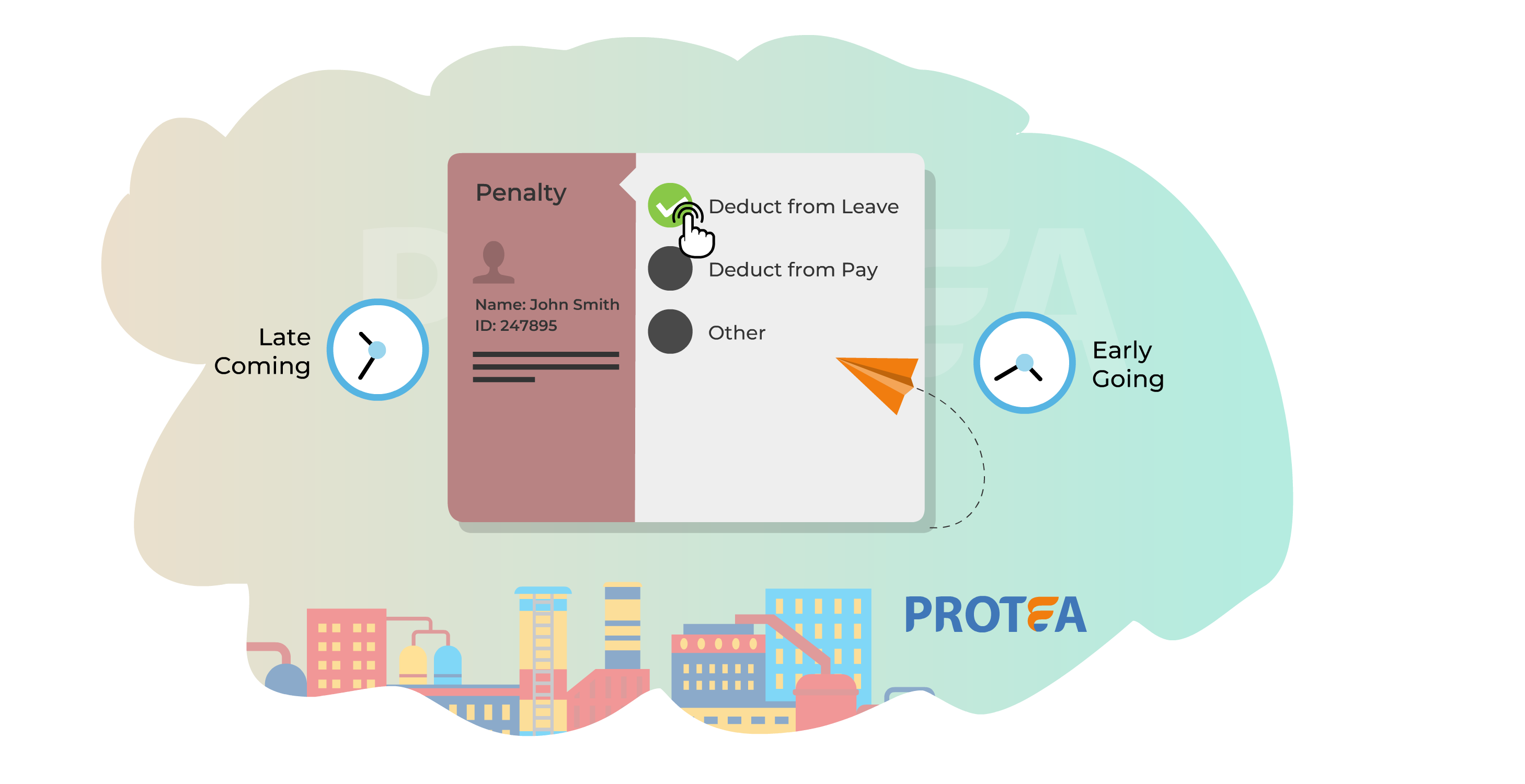 Penalties
Penalties can be defined in multiple ways. Our software provides you with an option to configure penalties in a manner such that one can determine the number of defaults which would be excused for an employee and the frequency after which he should be penalised for the same. Once the number of penalties is asserted, an employee has the option to redeem it his pending leaves or face a deduction in his pay days.
Mass Update
As and when there is a change in the policy pertaining to In & Out Punches, Shifts, Penalties, etc. our software provides you an option to update the records for all/ selective employees with effect to date rather than updating it for every individual. This feature eliminates wastage of time.
Call us today at +91-9822008667 or Email us at info@proteahrms.com