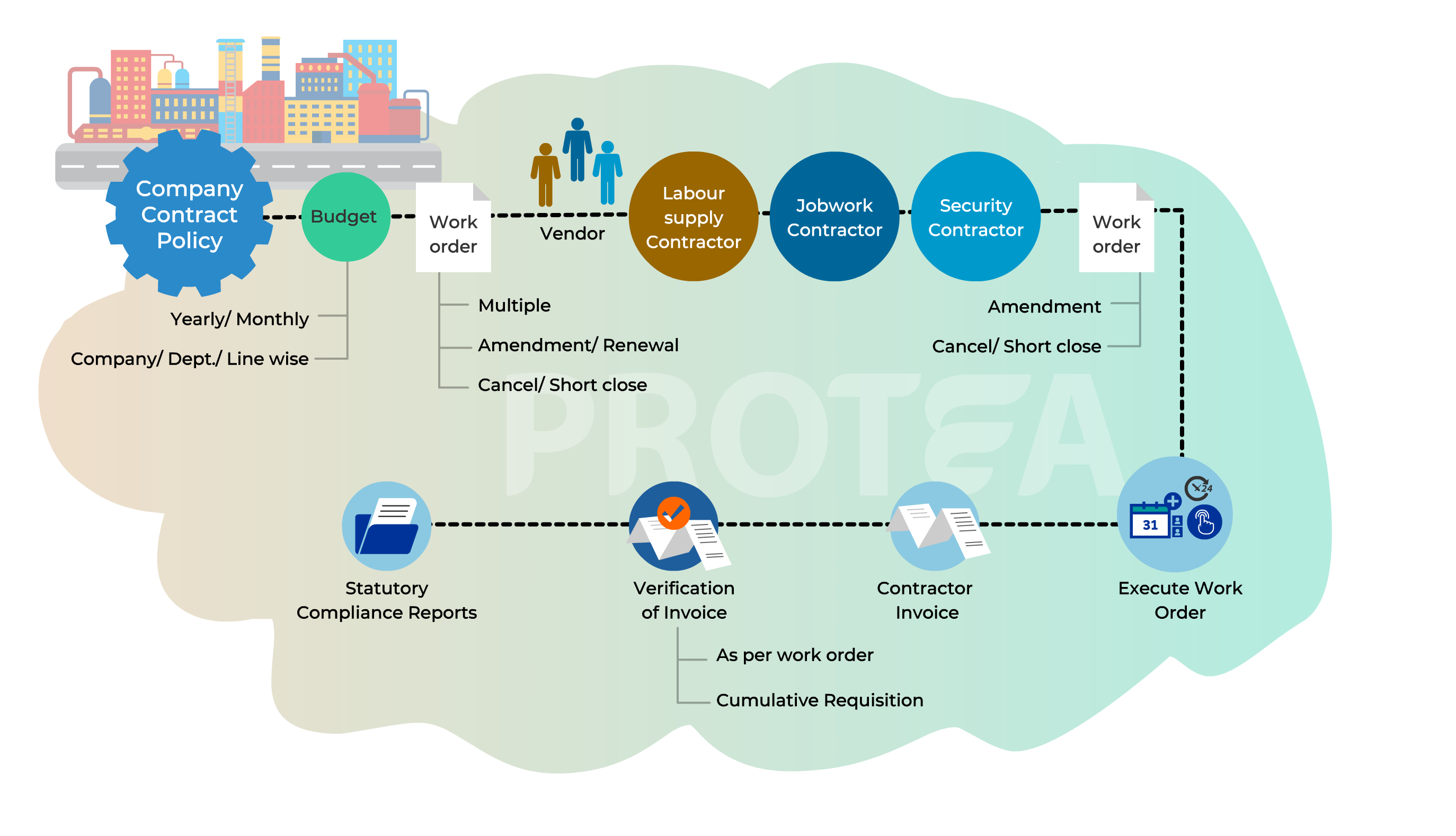 Contracting Process
As per the requirement and policies of the organization, the Contract Vendor is finalised. The vendor is then responsible for sending his employees as per the work order raised by the Organization. The contract can either be for labour supply or job work. These contracts and subsequently the work orders can be amended, renewed or short closed as per the Organizations requirement. Compliance reports can be generated as per government norms.
Easy Configurable Options.
Managing Contract Employees is difficult as their individual availability varies on day-to-day basis, hence maintaining and verifying the contractor bill is a challenge. With Protea Contract Employee Management you can manage right from defining the contract to its billing.

Daily/Monthly-Labour & Jobwork Contract
In Depth Requirement Planning
Budgeting
Restrict Attendance as per Shift/Count
Statutory Compliance Ready
Manpower Request Dept/Line
Reconciliation of Contractor's Bill
MIS Planned v/s Actual
Auto Reconciliation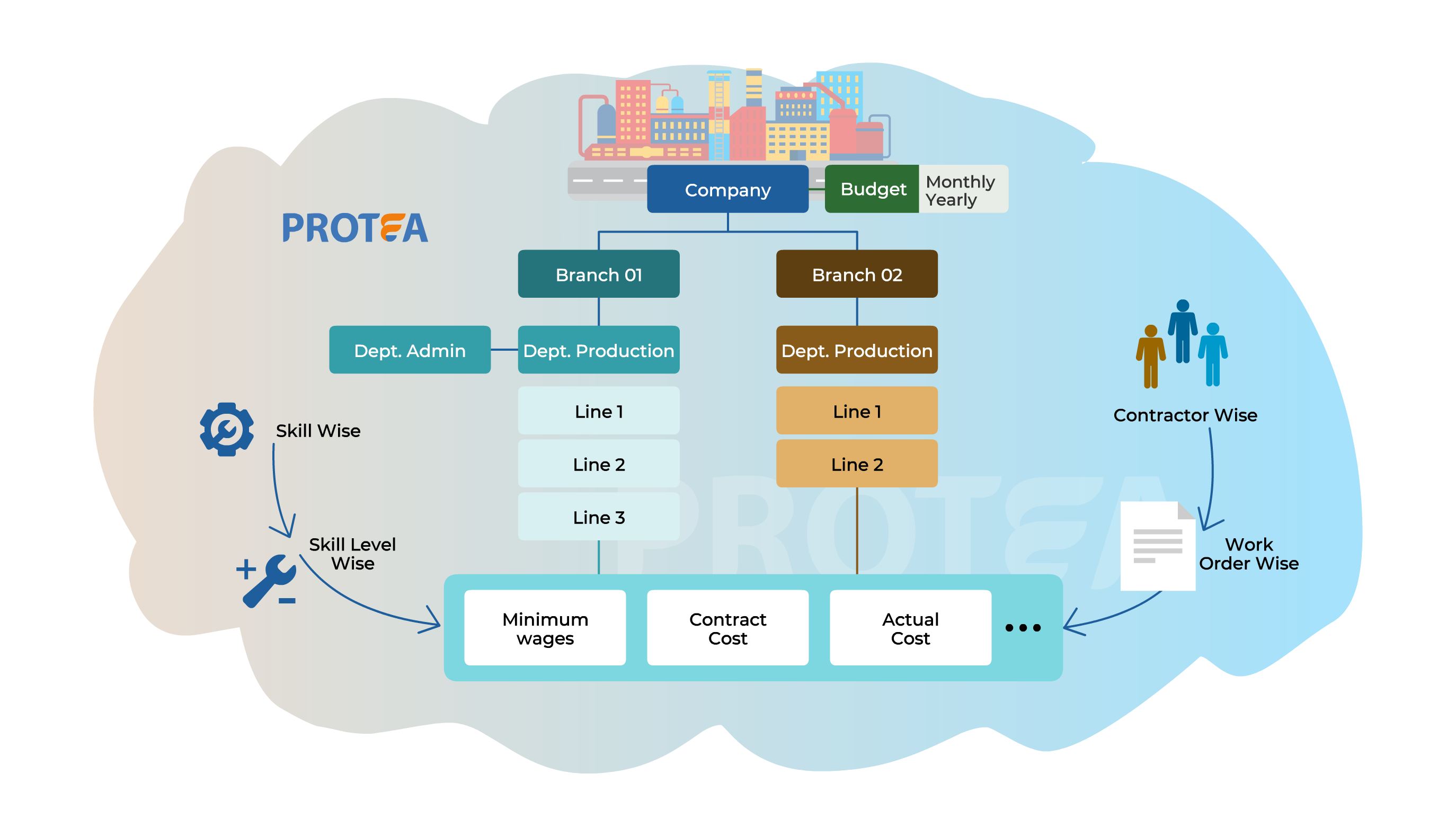 Variance
Expected v/s Actual results need to be compared for the efficient functioning of the Organization. Multiple variance reports can be generated pertaining to the Budget of the Contract, Contract Costs and the Wages paid to the contractor with respect to the Minimum Wages Act 1948. These reports can be viewed in-depth thereby assisting the management to analyse the venture better.
Contract Employee Movement
Once the demand for manpower is raised by the employees of the organization, the request is sent to the HR team for procuring the contract employee. The contract employees are then enrolled after verification. Subsequently the remuneration to the contract employee is determined as per his compliance with the T&A policies of the Organization. At the end of each working day, a reconciliation report is formulated, and the payment to the contractor bill is made in accordance to that.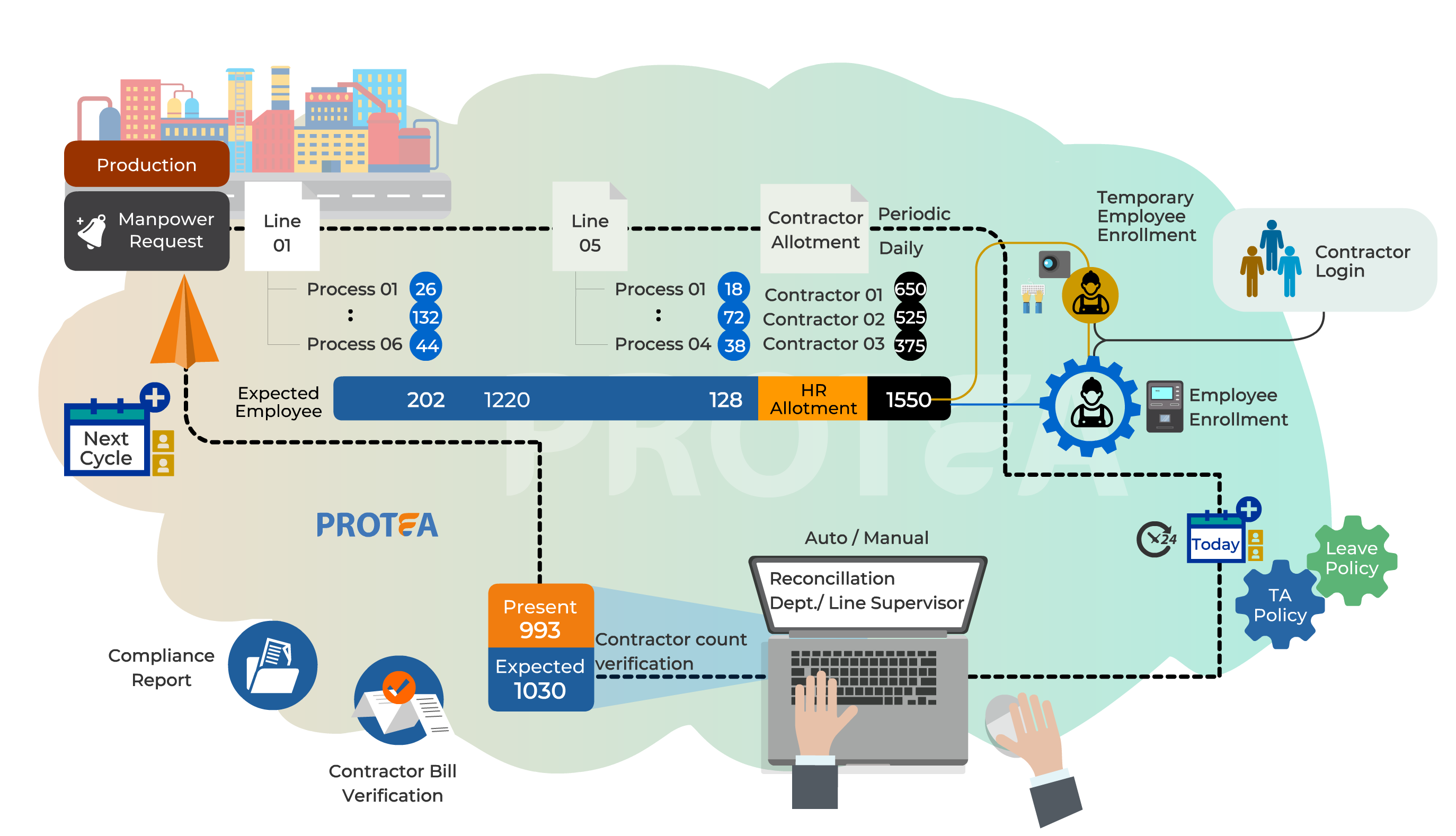 Call us today at +91-9822008667 or Email us at info@proteahrms.com