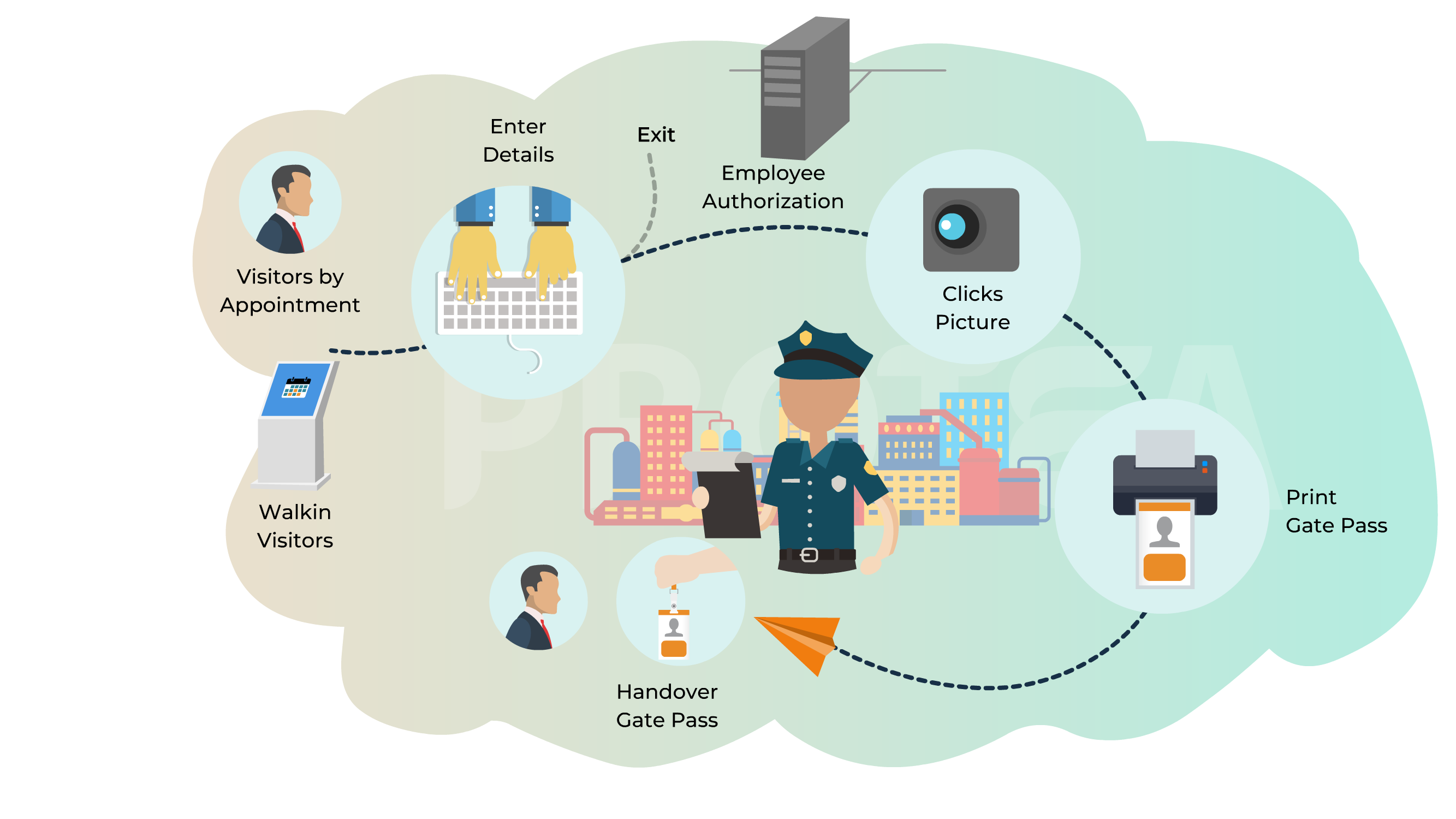 Gate Pass Generation
On arrival, the visitor hands over his visiting card to the security after which the security begins the process of generating the gate pass. The security scans the visiting card of the respective person and clicks a picture of the visitor via the web cam. There is also a facility to include the material carried by the visitor in the gate pass. Thereafter, the security prints the gate pass. At the time of checkout, the security can scan the barcode on the gate pass and the visitor is checked out automatically.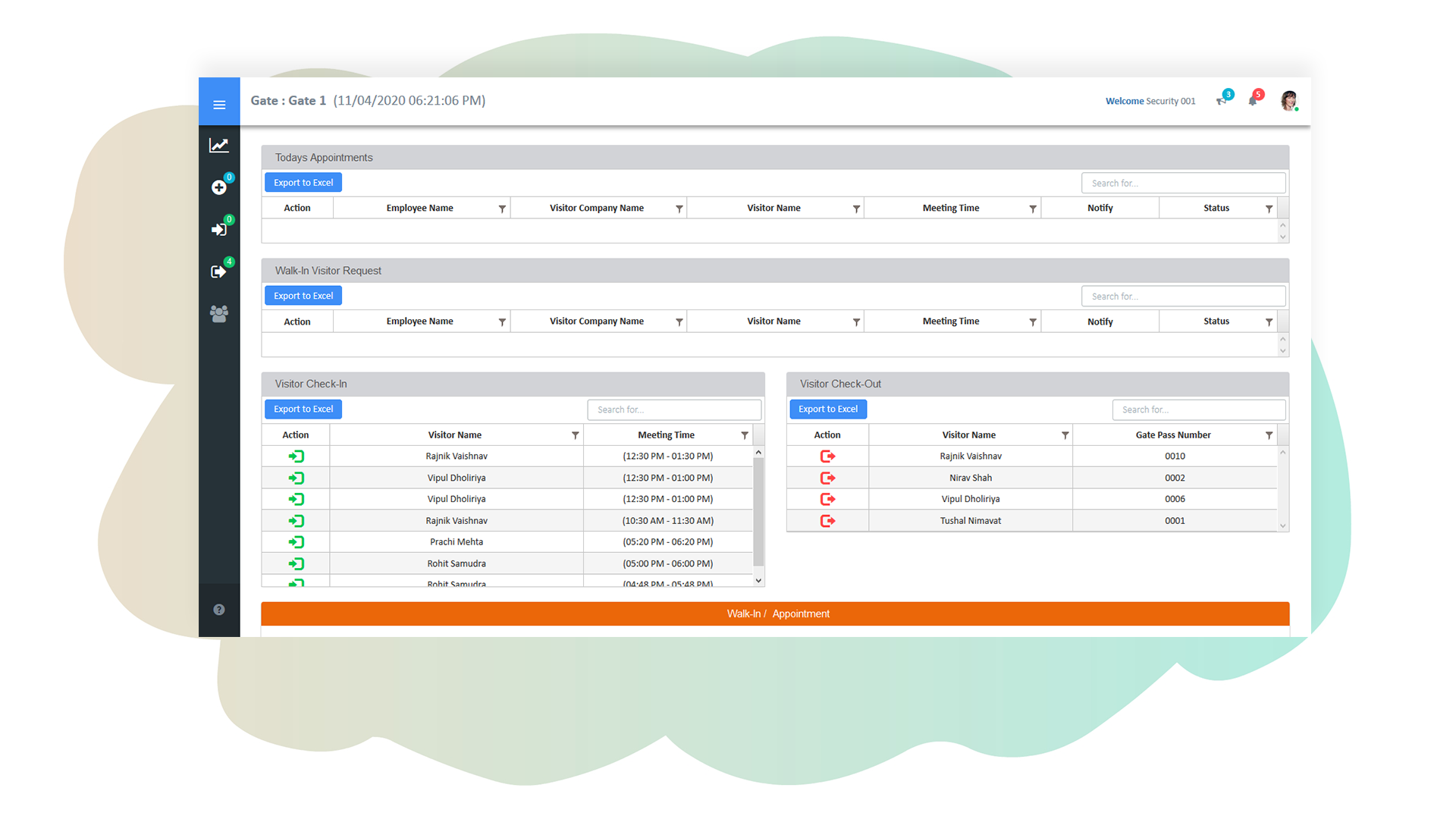 Security Dashboard
Once the security creates a gate pass for the visitor and lets him enter the Organization's premise, he can view real time updates about the Visitor's whereabouts until the visitor leaves the premise. The security can also view the total appointments for a day and the number of visitors in the organisation at a given time. This is a very vital feature in case of an emergency.
Easy Configurable Options.
Every company has multiple visitors flowing in and out daily. Visitor's safety and accessibility to appropriate areas is essential. Visitor Management helps Organizations to track the complete visitor movement in an organization.

Security Gate Dashboard
Company/Employeewise Policies
Define Access Areas
Appointments with Alerts/Reminders
Allocate Parking Slots
Pass Printing against Approval
Approve or Reject Walk-in Visitors
Book Meeting Rooms
Integrated With Multiple Gadgets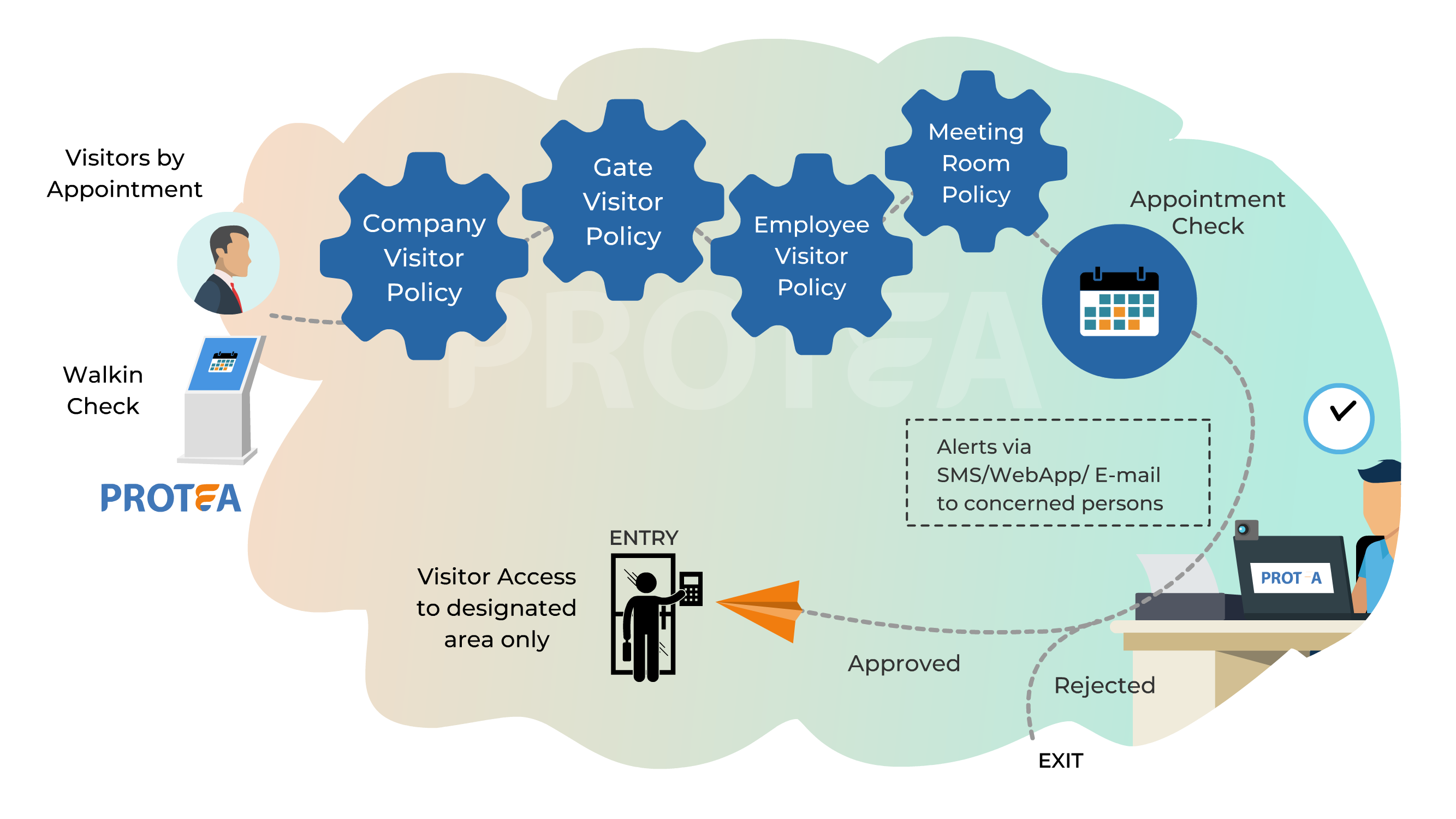 Stringent Policy for Visitors
A Visitor can enter the Organization with an appointment or as a walk-in. You will also have the facility to allow visitors on a specific date, day or time and this can vary for every employee. You can also grant access to visitors only to a designated area of the Organization. A meeting room and parking spot can also be allocated to the visitor as per availability. Along with this, we also provide a feature to give alerts via SMS/WebApp/ E-mail to concerned persons.
Management of Visitors
Our software gives an employee the facility to allocate meeting rooms for their visitors as per availability. In case of walk-ins, the security can view whether the employee is available or not due to the seamless integration of our Visitor Management module with our Time Attendance and Leave Management modules. We also offer a feature to provide and manage parking space for visitors. Along with this, the entry points for the visitors into the organization and the material brought by them can also be managed.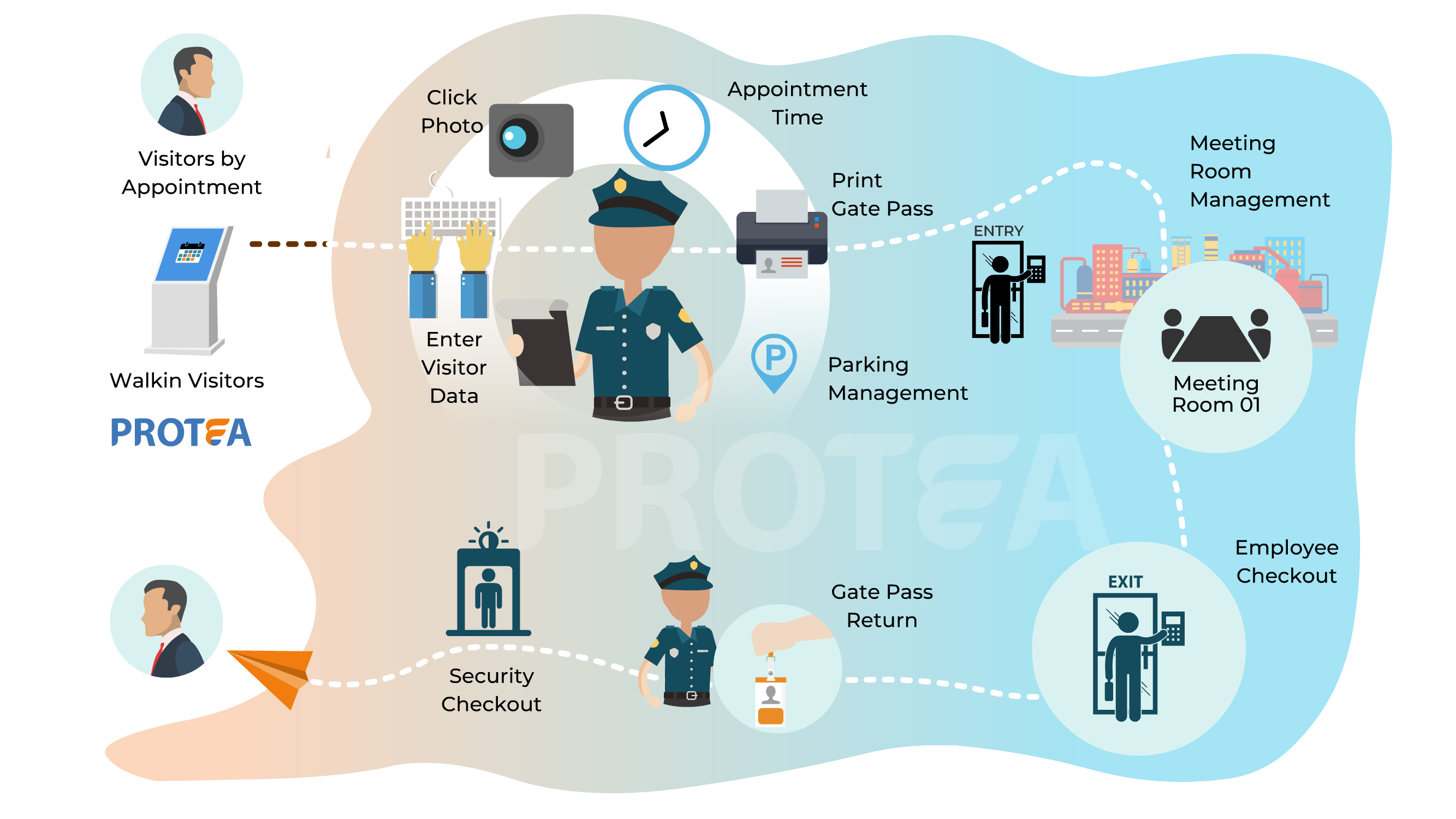 Call us today at +91-9822008667 or Email us at info@proteahrms.com