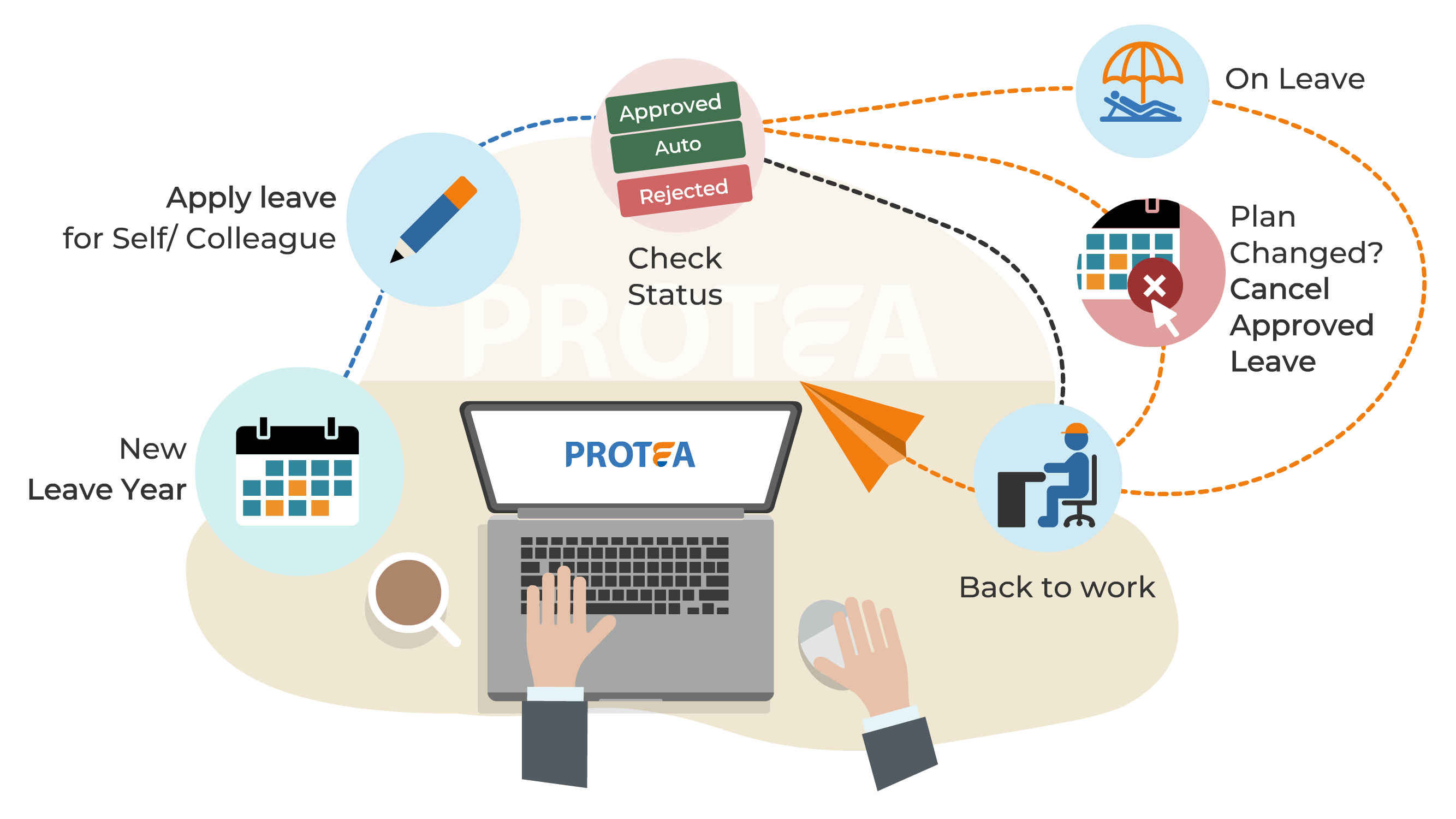 Organizational Leave Lifecycle
At the beginning of every leave year, the leave balances for every employee is automatically renewed. When an employee wishes to avail his leaves, he has a range of standard and configured leave types to select from. Once the leave application is made, the leave generation mechanism categorises it into the applicable leave category. At the end of every leave year, the employee has multiple options to manage his unused leaves.
Easy Configurable Options.
Procuring leave is the most critical aspect for an employee; similarly maintaining leave balances is very critical for the organization. Protea provides you the most comprehensive Leave Management Software, making leave inventory management hassle free for your HR team.
Leave as per Gender, Age, Status
Multiple Leave Combinations
Intelligent Leave Application
Multiple Formulas for Accrual
Smart Allocation of Leave
Auto Leave Carry Forward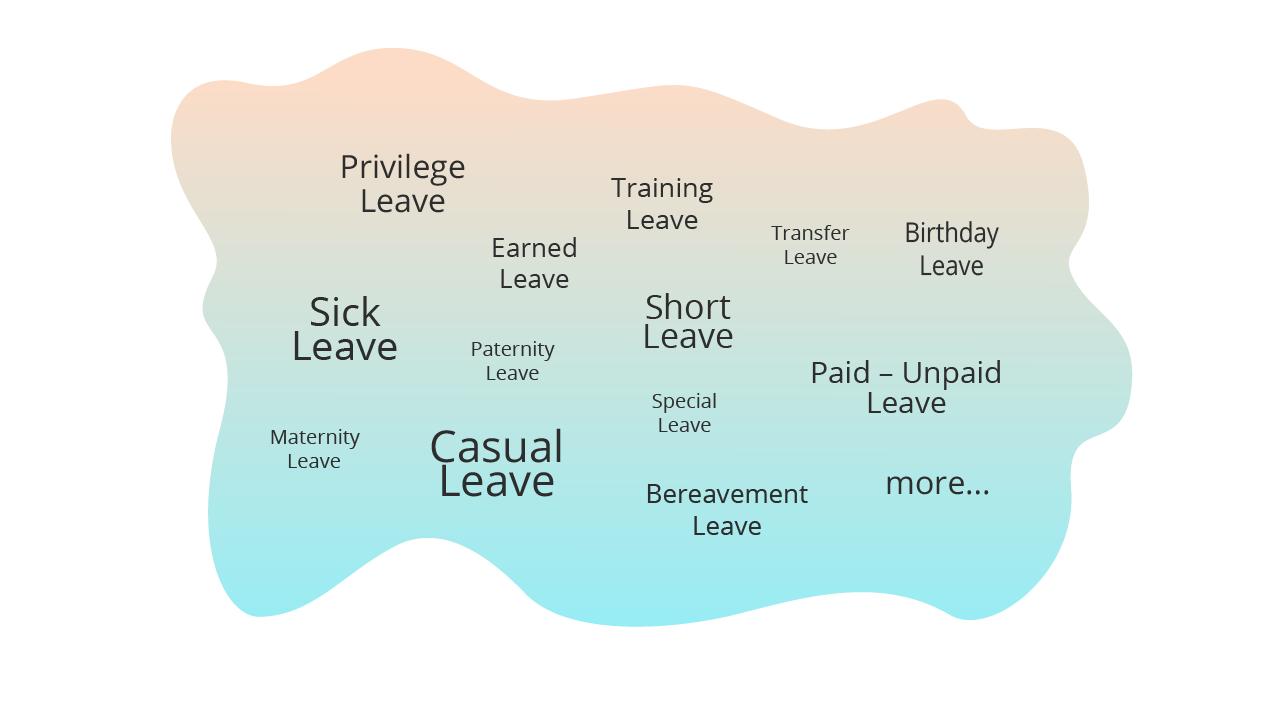 Real Time Report
Real time reports can be generated as per the shift schedule of an employee and his/her department. You will also be able to see the actual v/s expected employees who would be present at that point of time.
Employee Leave Lifecycle
The Leave lifecycle can be determined differently for existing or new employees. The employee can apply for leaves based on the available balance. This application can be made via the web application/ mobile app. Once the application is submitted, the approval process begins. You will also have an option to cancel the application once it is submitted. Approval/ Rejection of a leave can be workflow based or automatic. Leave approval processes can be configured for selective leave types.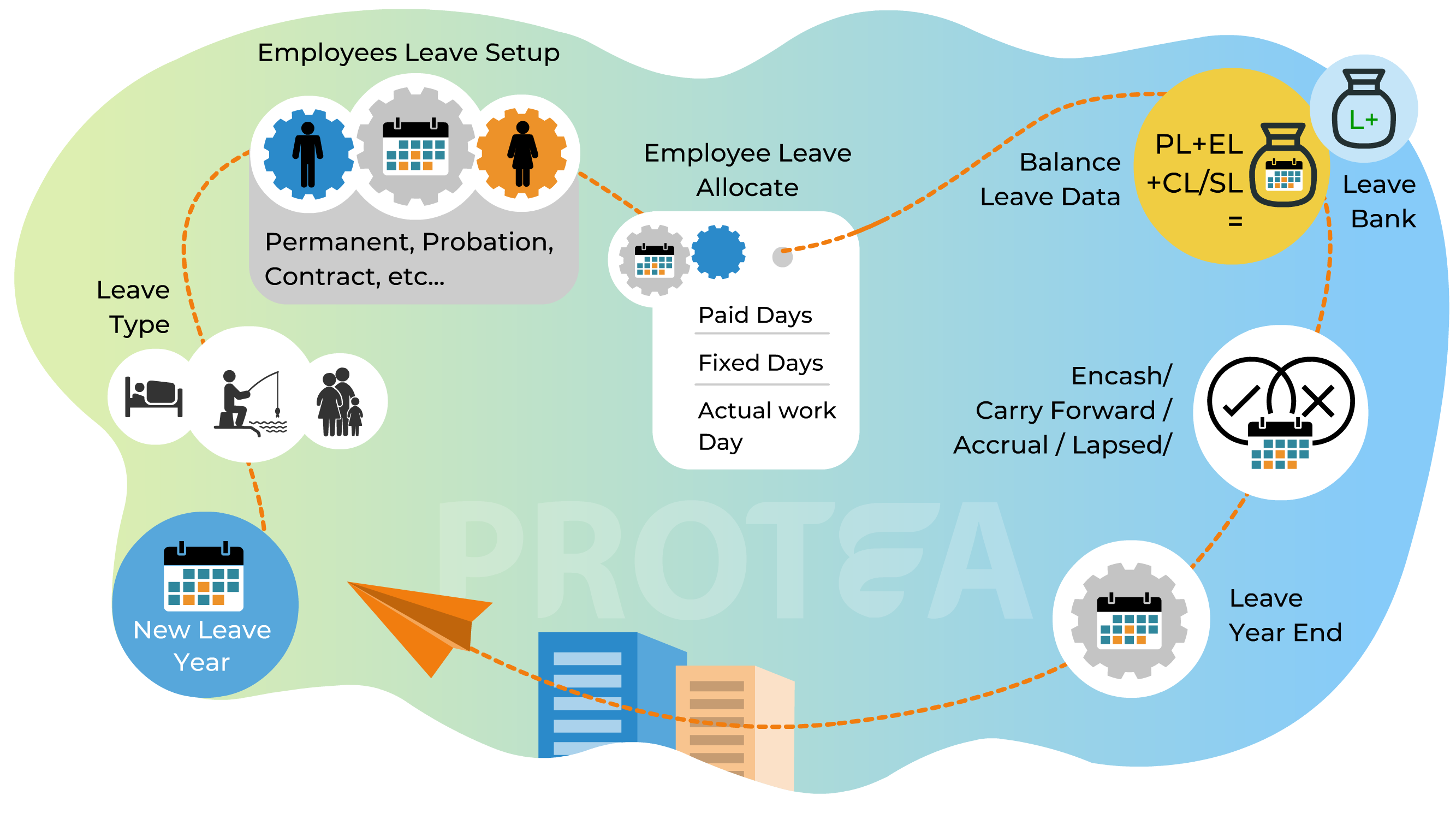 Call us today at +91-9822008667 or Email us at info@proteahrms.com